Interior Coating and Leather Coating
KUBEBOND CERAMIC COATING MAKE LEATHER INTERIORS EASY TO MAINTAIN
Maintaining a car's interior is always a challenge. Even after multiple cleanings, scratches, and stains remain on the leather, and a spilled drink always leaves a lingering smell. With KubeBond, even the stitches on leather develops liquid-repellent properties!
Repellency to any kind of liquid for leather, stitches, rubber and plastic.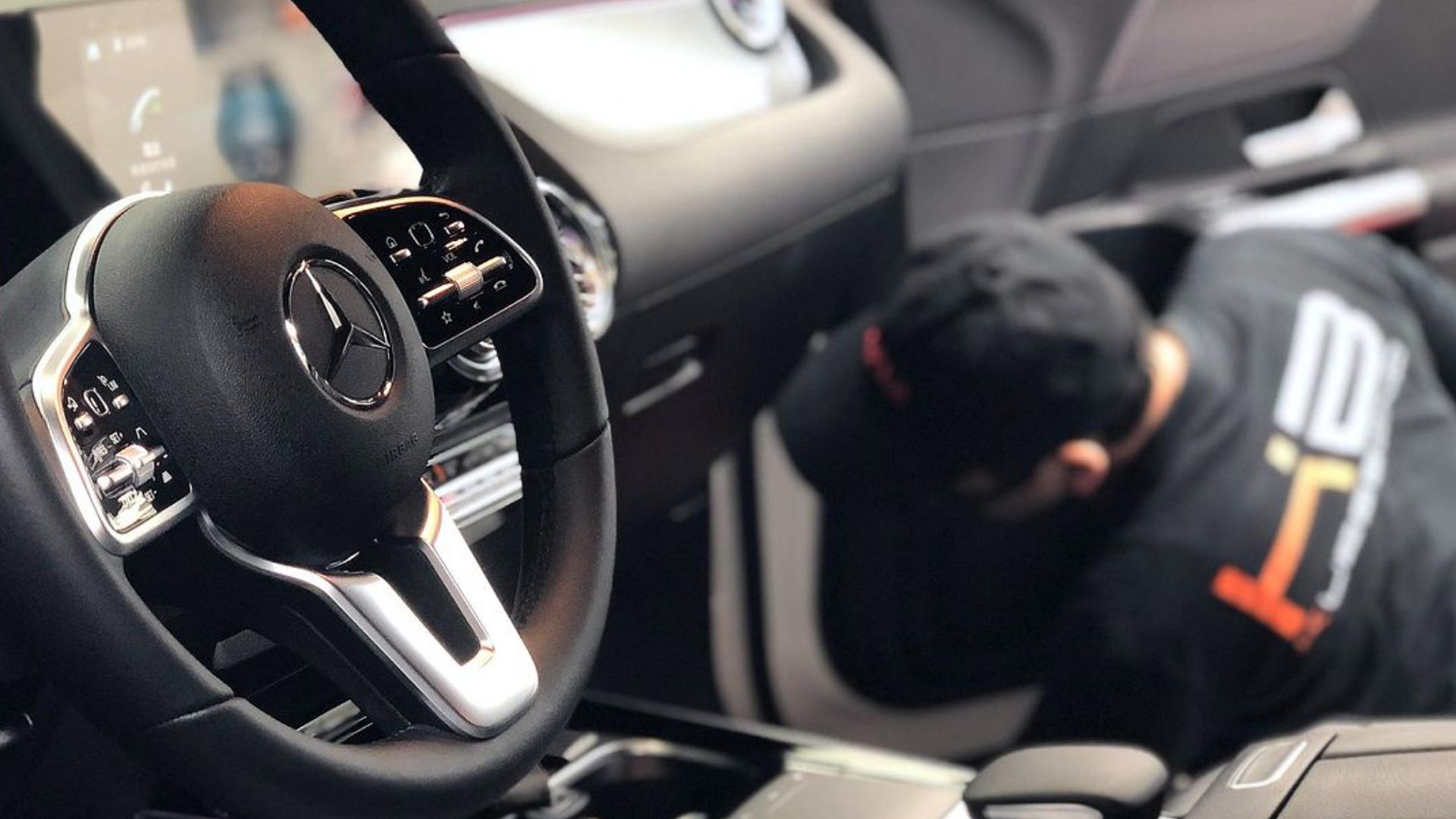 HOW IMPORTANT IS IT TO PROTECT CAR INTERIORS?
Because of today's frantic life, sometimes we consume breakfast in the car, exposing the interior to the dangers of spills from coffee or food staining. Car interiors are often made of absorbing materials, and if spillings penetrate the surface, they might leave a permanent bad smell. This will inevitably change the appearance of the interiors, and ruin your driving experience. Fortunately, KubeBond provides total protection for a car, interiors included.
NOT ONLY OUR COATING CAN PROTECT LEATHER, BUT ALSO THE ENVIRONMENTALLY FRIENDLY INTERIOR!
Many car owners care about the environment, therefore, they choose environmentally friendly interiors for their cars. While designed not to harm the environment, these interiors are made of materials that quickly deteriorate when exposed to high temperatures; they become sticky, and lose their original color. KubeBond's mother company CHOOSE NanoTech has developed a special interior coating, which protects the material from prolonged exposure to UV rays and preserves the original appearance.
EXCLUSIVE TECHNOLOGIES ARE THE KEY TO OUR WATER-REPELLENT PROPERTIES
Maintaining the original appearance of your car interior is our commitment to you. Thanks to our RBT (Revolutionary Bonding Technology), our interior coating will form a permanent bond with the substrate, with long-lasting protective effects. Moreover, the advanced water-repellent properties of our coating are essential to keep the liquids from contacting the substrate and penetrating it.
KUBEBOND PROFESSIONAL COATING SERVICE
Our team will assist you 24 hours a day. Enjoy exclusive car maintenance services with online appointment!