CERAMIC COATING TECHNOLOGIES
LIQUID CERAMIC TECHNOLOGY (LCT)
THE LCT PERFECTLY SHAPES THE BENEFITS OF CERAMIC ON ANY TYPE OF SURFACE!
Ceramic is a widely used material thanks to its durability, and easy maintenance. After curing, the LCT allows our coating to obtain some of its benefits, such as resistance to high temperatures, easy maintenance, and anti-staining properties. It is also thanks to this technology that CHOOSE's coatings have been regarded as the most durable on the car detailing market.
LIQUID CERAMIC TECHNOLOGY (LCT)
The LCT forms a strong invisible protective film, which shapes perfectly on the object it is applied on. It grants our coatings all the benefits of the ceramic, such as water-repellency and 140° of water contact angle, allowing droplets to slide off quickly before forming water stains.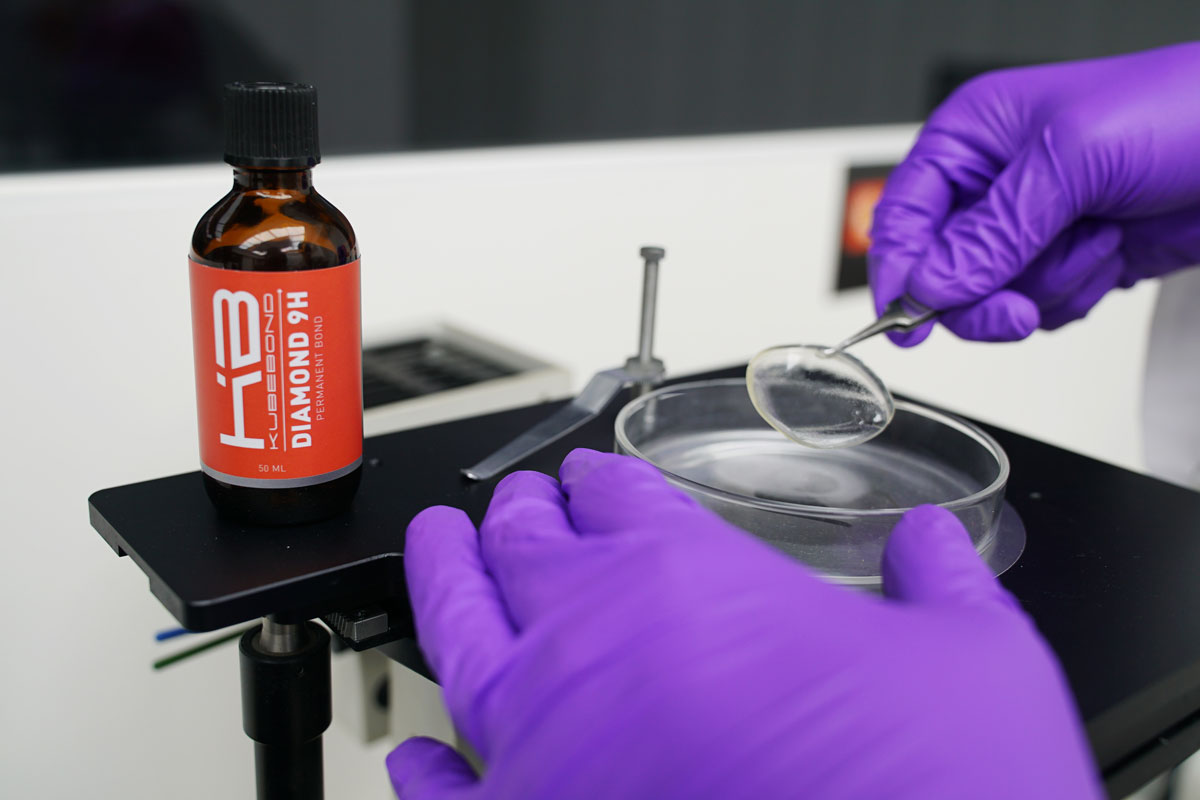 THE LCT PROVIDES EVERY SURFACE WITH CERAMIC BENEFITS
The benefits of ceramic all in a single bottle! The LCT breaks through the limitations of traditional coatings and grants the surface anti-stain properties, resistance to acid and alkali, and high temperatures. Thanks to this technology, these excellent properties can be extended to various industrial fields and also to our daily life, providing more comprehensive protection for cherished items.
STRONG BONDING PROPERTIES FOR A LONG-LASTING EFFECT
The secret behind the excellent performance of our ceramic coatings is the combination of technologies! The LCT alone does not provide the coating the bonding capacity that it needs, especially on particularly flat surfaces. That's why, thanks to the combination with the RBT, our ceramic coating can be permanently applied on every type of surface, and provide at the same time multiple protective effects.
EFFECTIVENESS CERTIFIED BOTH HOME AND ABROAD
CHOOSE NanoTech invested time and effort to grant customers the highest standards of quality. Our R&D lab continues to work for the implementation of new technologies that can help improve the quality of our products. Moreover, the numerous third-party certifications such as EU Reach and SGS are proof of our commitment to achieve always the best.
KUBEBOND PROFESSIONAL COATING SERVICE
Our team will assist you 24 hours a day. Enjoy exclusive car maintenance services with online appointment!