When it rains, the chances of car accidents are higher. In addition to slippery roads, poor vision is the leading cause of accidents. KubeBond uses exclusive RBT technology to permanently adhere to the dense glass surface and build a  hydrophobic layer on the surface, allowing rainwater to slide down with the movement of the vehicle easily.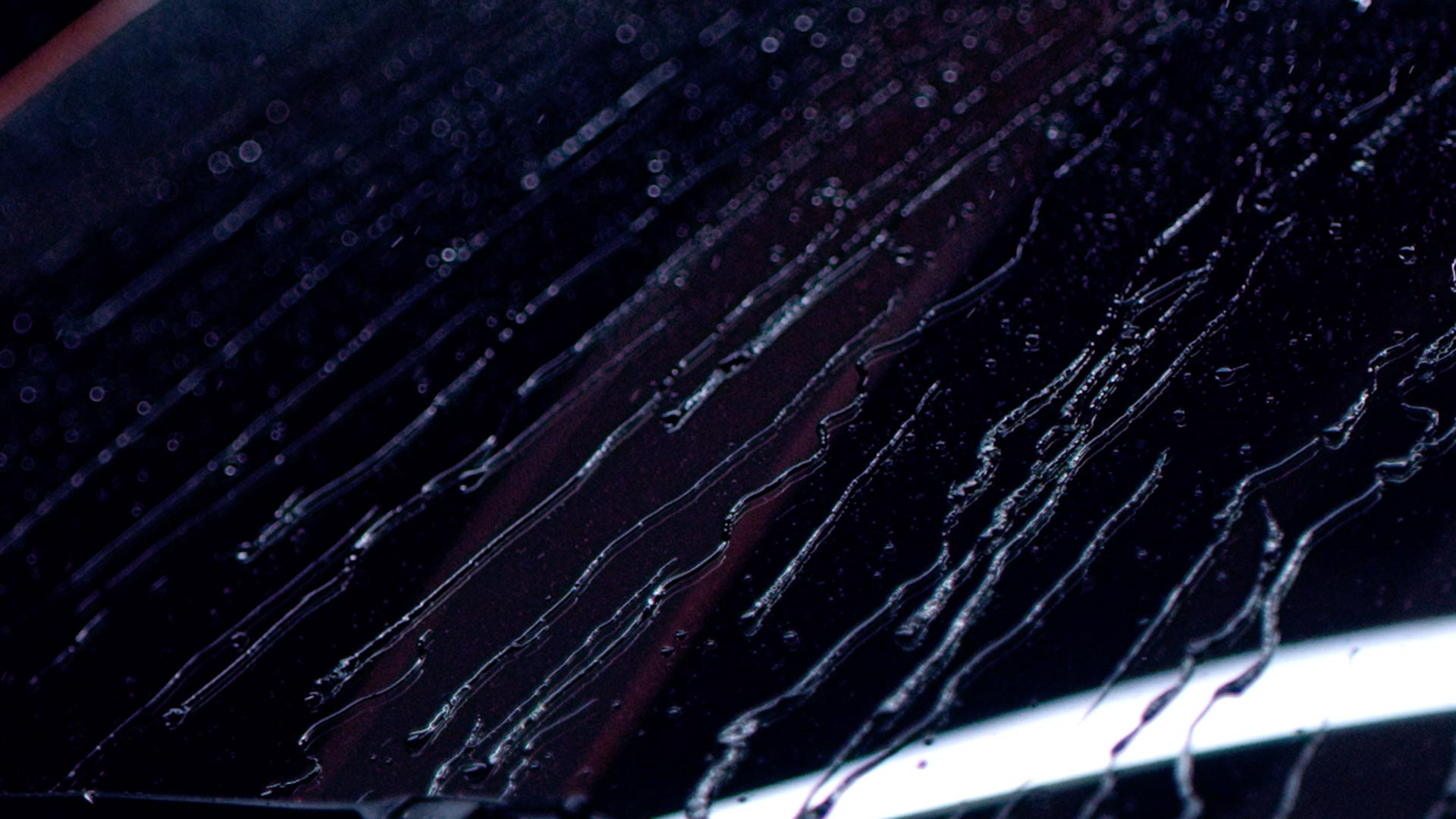 HOW DOES THE WINDSHIELD IMPACT THE DRIVING EXPERIENCE?
The glass technology for the car industry evolved a lot recently, from the complete absence of windshields for the first models of cars to the ultra-resistant modern ones. Despite technological advancements, glass can still be affected by contamination from bird droppings or worse reduced visibility during rainy days. The latter can be particularly dangerous, as it can impact the driving experience, or worse, cause serious accidents.
WINDSHIELD MAINTENANCE MADE EASY
KubeBond's GlassShield is a product specially designed for glass, windshield, and mirror protection to provide you with the best long-lasting effects! The glass-ceramic coating will bind nanofibers on the windshield of your car so that water droplets will quickly slide off the glass surface. A good water contact angle of 125° can reduce dirt retention and optimize driving sight. Even the most serious contamination will be easily removed by water rain or a simple car wash.
UNIQUE TECHNOLOGIES TO IMPROVE THE DRIVING EXPERIENCE
Most ceramic coatings for glass provide good hydrophobic properties and clear driving sight. However, they have limited durability because of a lack of bonding properties, especially on surfaces with low density like glass. With Choose Nanotech's unique RBT patented technology, GlassShield can strengthen the adhesion properties of nanofibers and give you the best protection! Enjoy your drive in any weather with KubeBond!
專人24hr為您服務,線上預約即享專屬汽車保養服務