18 Nov

CHOOSE NanoTech provides 10-years-protection anti-corrosion coating
1008 HOURS OF SALT SPRAY OXIDATION TEST PROVES THAT CHOOSE ANTI-CORROSION COATING IS NOT JUST WORDS!
After years of research and development, CHOOSE NanoTech has continuously improved the protection standards, and we committed ourselves to extend the protection durability without changing the appearance.
Furthermore, our protective coating is able to protect the object for more than 42 days under the condition of high probability of oxidation proven by the 1008-hour salt spray test, so that the object will not produce cracks, blisters or any rust.
PROTECT THE SURFACE FROM POWERFUL ACID AND ALKALI
CHOOSE NanoTech's coatings are also able to withstand the damage brought by strong acids and alkalis.  Through the special application method of overlapping and high temperature curing, our coating forms a thick protective layer that blocks strong acids and alkalis from damaging the surface. This reduces the possibility of oxidation while maximizing the object's service life.
CHOOSENANOTECH PROVIDE THE PERFECT PROTECTION AND A COST-EFFECTIVE SOLUTION!
When the luxury apartment Sanhui White House was built, the outdoor canopy had already started oxidizing before the sale process started. This not only affected the aesthetical part, but it also increased the structure's risk of collapse. Sanhui White House hence used CHOOSE's coating for protection and surprisingly noticed that the coatings were more cost-effective compared to frequent replacement of stainless steel building material. This is a perfect example of coatings that could solve the corrosion problem and save maintenance cost at the same time.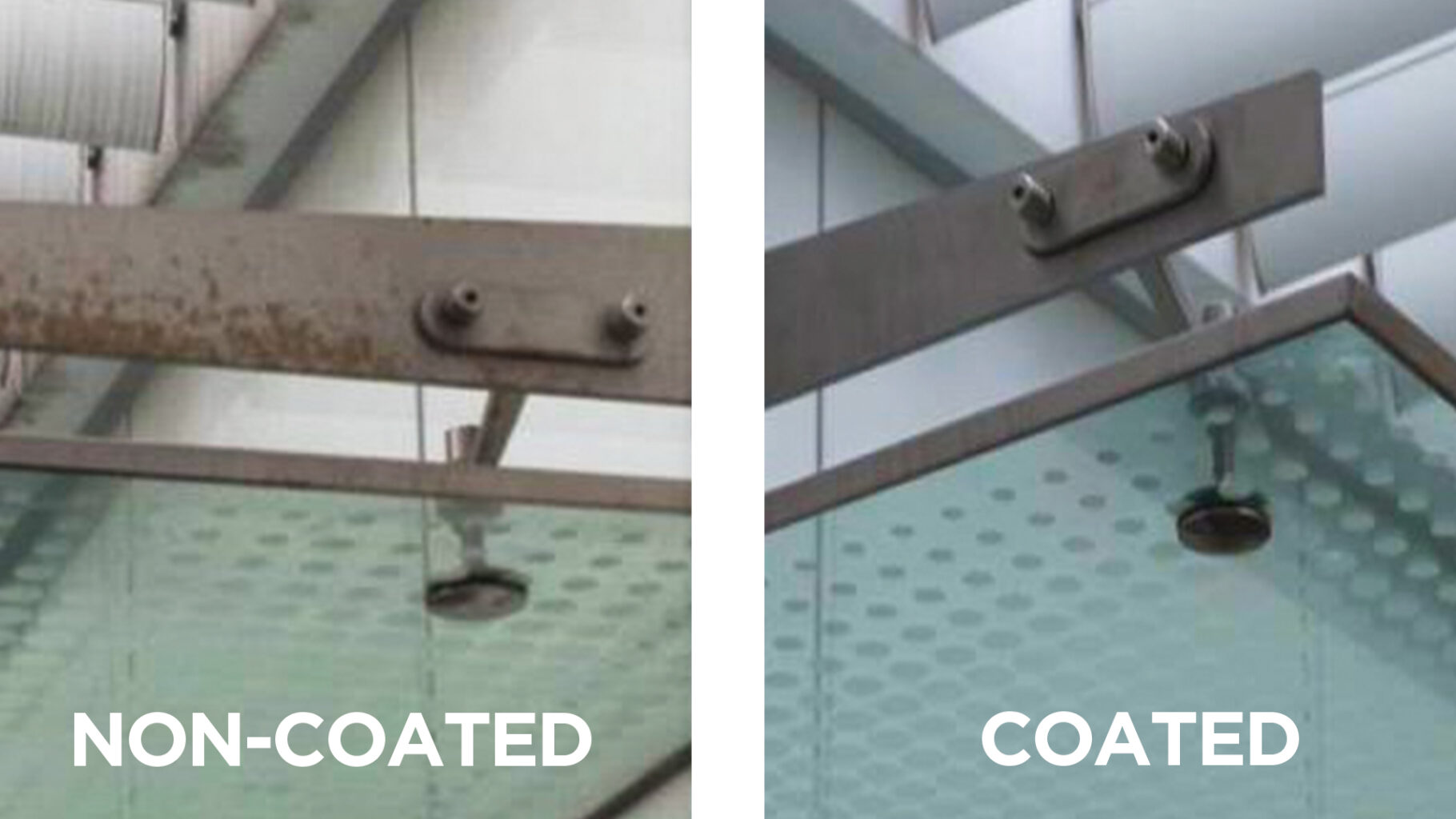 CHOOSENANOTECH PROVIDES OVER 10 YEARS OF STRONG PROTECTION! 
CHOOSE NanoTech has passed the salt spray test that is converted by the parameters of the AMSA(American Material Standard Association) which delivers a protective effect lasting for more than 10 years in a natural exposure environment.
CHOOSE NanoTech gets protection done once for all!
CHOOSE PROVIDES GREAT PROTECTION FOR THE THINGS YOU CHERISH BY OUR TRANSPARENT COATING
If you want to know more information about our coatings, click on the link below and fill in the form. Our our service specialist will be in contact with you as soon as possible.